Quando:
23 aprile 2016@21:00
2016-04-23T21:00:00+02:00
2016-04-23T21:30:00+02:00
Dove:
Locomotiv Club
Via Sebastiano Serlio
25, 40128 Bologna
Italia

Costo:
20 euro - prevendite laibachbologna (AT) hotmail.com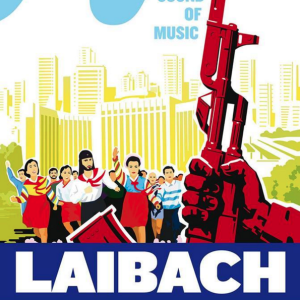 Laibach is a Slovenian avant-garde music group associated with the industrial, martial, and neo-classical genres. Formed in 1980, Trbovlje, Slovenia, at the time SFR Yugoslavia, Laibach represents the musical wing of the Neue Slowenische Kunst (NSK) art collective, a collective Laibach which helped found in 1984. The name "Laibach" is the German name for the Slovenian capital city, Ljubljana.